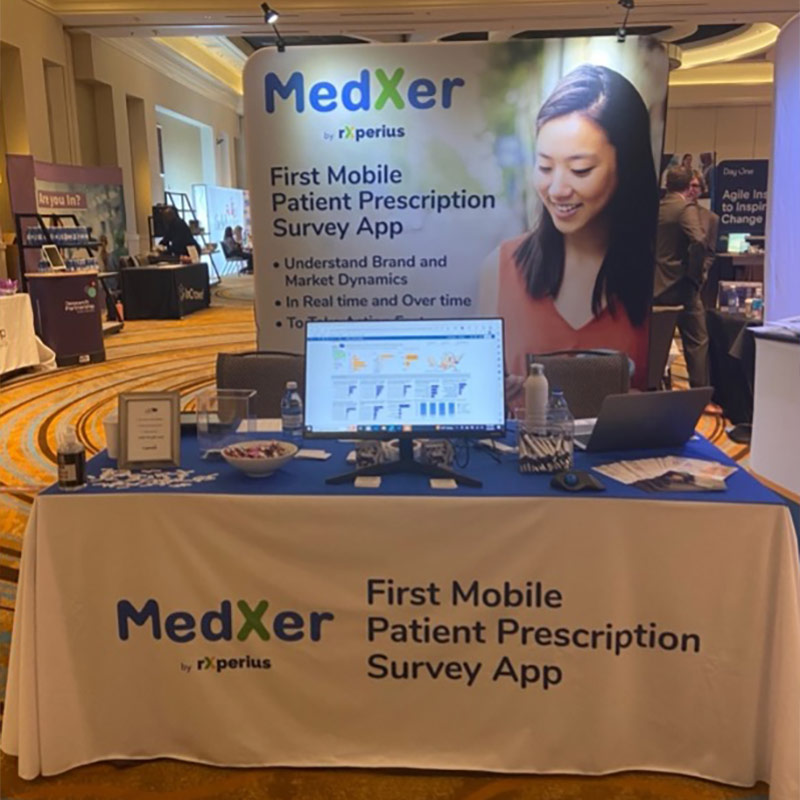 rXperius Team Attends Pharma Market Research Conference to Demonstrate the Innovative MedXer Platform
RALEIGH, N.C. – On February 8th and 9th, members of the rXperius team attended the annual Pharma Market Research Conference (PMRC) in Newark, NJ to demonstrate their one-of-a-kind innovation, the MedXer platform. MedXer consists of a patient-friendly mobile survey app that collects patients' real-time feedback about their prescription medications or condition, and a comprehensive, user-friendly, interactive dashboard for pharma that is updated daily.
In the exhibition hall, the rXperius team showcased the new MedXer platform to prospective clients and industry partners. Key features of MedXer are that it is fast, flexible, simple and secure. MedXer can post surveys from pharma into the app within a few days, and pharma can view patient insights on the dashboard immediately. Pharma can tailor MedXer survey questions and timing to meet their needs. Pharma also determines the number of patients and survey questions. MedXer is easy for patients to complete, taking just 2-3 minutes. MedXer incorporates the highest level of security and patient data is never sold.
The Interactive MedXer Dashboard is a show-stopper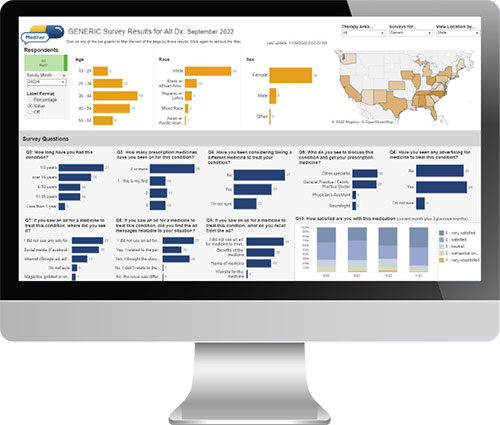 While the team received many compliments on the advancement in use of technologies to gain patient feedback, it was the interactive MedXer dashboard that stole the show.
Commercial teams were impressed with the ability to filter each response by demographic, or filter each demographic by response. This data-filtering feature created some surprising results. In one example, the assumption is that young people rely on the Internet for medical information more so than their older counterparts. However, in a sample survey rXperius conducted, it was discovered that people aged 25-34 didn't search the internet for information about their medicine. It was those aged 45-64, who relied heavily on the Internet. Combined with sales data, patient information like this example, could have powerful effects on marketing decisions such as which advertising channels to use, representative imagery, and consumer messaging.
About rXperius
rXperius is a data analytics startup that was established in 2019 by veterans of the pharmaceutical industry with a combined pharma experience of more than 100 years. rXperius was incorporated in Delaware in 2020 with HQ in Raleigh, NC.