Insights and Experience Shape the Future
Go directly to the Source
Engage the Patient
rXperius introduces the first-in-class mobile platform that enables patient engagement across the USA. Patients can simply and easily provide critical feedback and unique insights on their healthcare experiences in real-time and over time.
Post your healthcare questions on a Monday and see patient feedback start to rolling in on Tuesday.
Build a patient community who want to change the future of healthcare in the US
Be inclusive of all US patients with a defined chronic disease
All app users' data is striped of any personal identity information, de-identified and aggregated in our data lake
Protect all patient data
rXperius will never sell individual patient data or contact information (unless requested and consented by Patient app user)
Collecting patient insights and experiences in real-time on their healthcare issues.
The MedXer platform was developed to provide a reliable and secure patient engagement tool. Clients can provide us questions on Monday and in 24hrs these questions are loaded into the system and pushed out to our thousands of registered patient users. And by Wednesday, clients can start to visualize responses and trends to their most critical questions.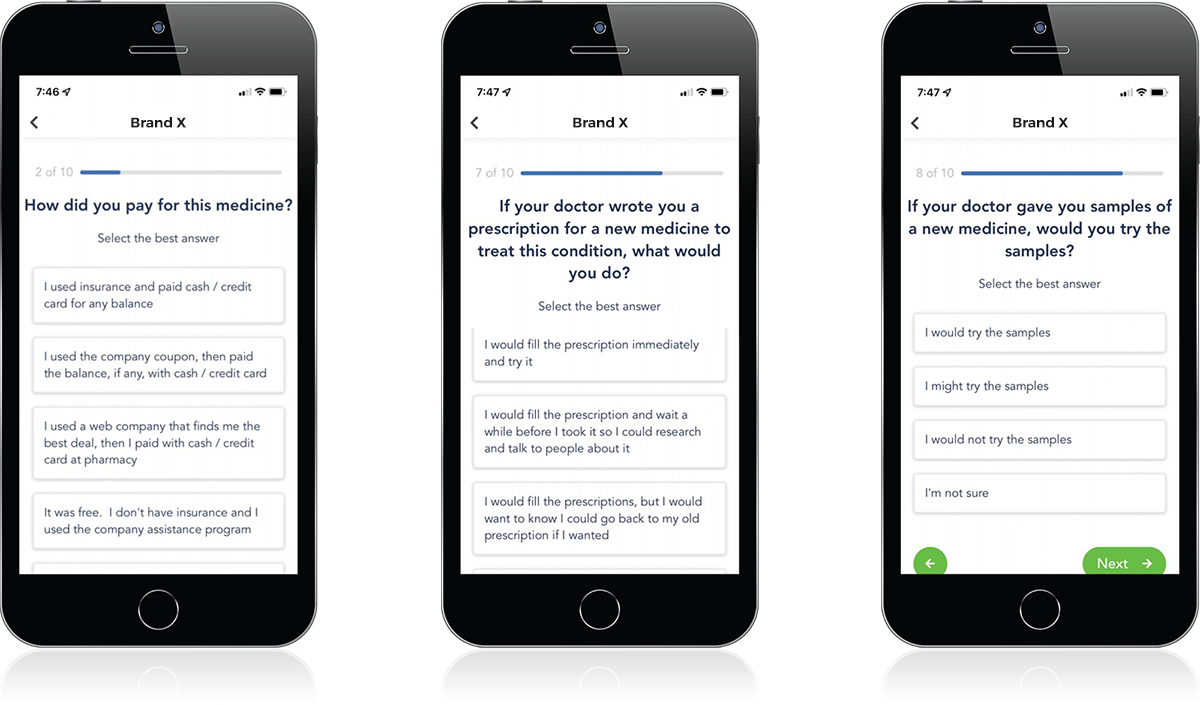 MedXer Data Visualization Basics
What makes MedXer unique?